AudioChiemgau
Dr. Reinhold Lutz
(Einzelunternehmen)
Owner: Dr.-Ing. Reinhold Lutz
Address:
Holzhausener Str. 4
83346 Bergen
Germany
Contact:
Phone: +49 (0) 8661 582
audio@AudioChiemgau.de
VAT-ID: DE283669885 / EORI: DE595028051004643
---
AudioChiemgau develops High-End Audio Components and High-End Speakersystems in Cooperation with NDSI GmbH, Dipl.-Ing.(FH) Harald Hufenbecher.
---
We offer ready-to-use modules and speaker systems and we are available for consulting as well as for customer specific development.
NDSI GmbH
Owner: Dipl.-Ing. (FH) Harald Hufenbecher
Address:
Otto-Mair-Ring 33
83607 Holzkirchen
Germany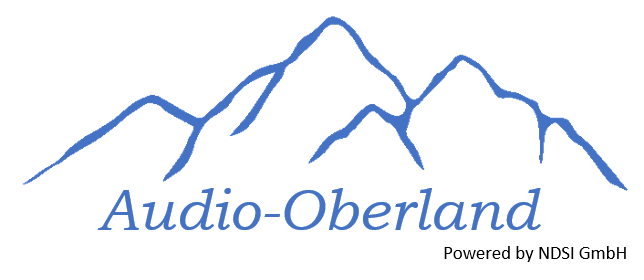 Phone: +49 (0)8024 92268
Fax: +49 (0)8024 92269
info@ndsi-gmbh.de
VAT-ID: DE327309617 / EORI: DE829702158349894